Plastic mouldings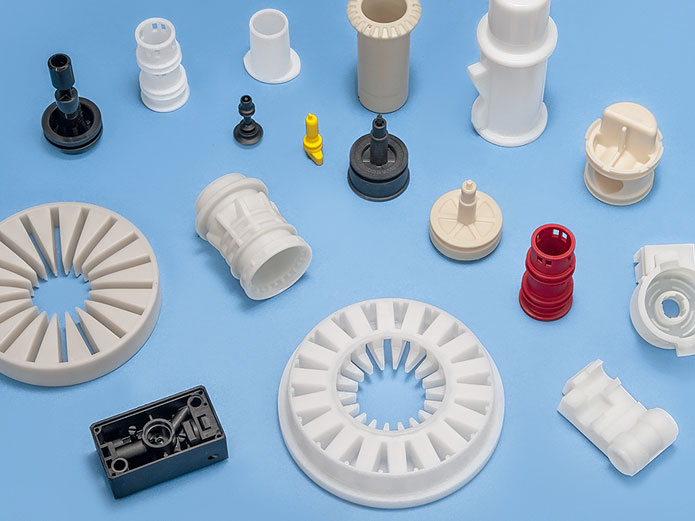 High precision, perfect surface quality, complex shapes and dimensional stability
We use modern Arburg injection moulding machines with advanced control, vacuum suction and granulate drying with clamping force 40 - 150 tons.
We are able to produce mouldings with weight from 0,5 to 250 g per moulding from a number of materials, e.g. POM, PA6.6, PBT, PPS, PEEK, PES, as well as materials filled with glass and carbon fiber.
Mouldings are used mainly in the brake systems of trucks. Our main customers are Wabco, Knorr Bremse and Bosch.